Different art styles
Aug 16, 2016 by Anneke Verschuren
Does art language confuse the hell out of you too? Art is kind of messy that way. It's often easier to make it, than to try to explain it. My partner would call this blog a grandmother story. Too long, too many words and boring. It's about the different styles of Art.
And why would you? Is it really that important to understand all these different terms and styles? Not really; you fall in love with a painting, not with a certain style. But, having said that, you have a good chance that you will like more paintings in the same style which can be convenient if you're looking for one!
One of the reasons we talk about styles is that it makes it possible to categorise different art works and speak the same language. Bread is bread, but we all like to differentiate between whole grain, white, cornbread or whatever you want to have for breakfast. And for the specific goal of finding your perfect work of art, we have included some major styles, which makes it possible for you to filter on styles and discover more artworks in a similar style. But be aware, styles are subject for discussion and some works can have multiple tags as well.
We have created some definitions of the styles as you can find them on www.arthit.com to help you filter through the collection. We tried to keep it simple and practical. And we would like to challenge you to view some other styles as well, since you might be surprised how beautiful a painting can look on your wall in a style you wouldn't have thought you would appreciate!
Abstract Art
Shapes, forms, colours and lines are used to create a composition which may exist with a degree of independence from visual references in the world. In other words; you might not recognise the actual reference of the artist in the painting. It is not a reproduction of the visible reality but another way of describing visual experience.
Abstract art, nonfigurative art, nonobjective art, and nonrepresentational art are loosely related terms. This departure from accurate representation can be slight, partial, or complete. can be a painting or sculpture that does not depict a person, place or thing in the natural world -- even in an extremely distorted or exaggerated way. Therefore, the subject of the work is based on what you see: color, shapes, brushstrokes, size, scale and, in some cases, the process.

Contemporary Art
Contemporary just means 'art that has been and continues to be created during our lifetimes.' In other words, contemporary to us. recognising that lifetimes and life spans vary. A good rule of thumb is: Modern Art from around 1880 up until the 1960s or 70s. Contemporary Art: Art from the 1960s or '70s up until this very minute. So let's make life simple and define contemporary art at our site, as 'art created from around 1970 until today. Which makes most of the art posted on the site fall under this style! So why bother? Because many artists these days do not use or identify their art works with a certain style and thus like to call their art 'contemporary art'.
Modern Art
Modern Art began just as the Impressionists were winding down. Meaning somewhere (depending on what dictionary or wikipedia you are reading) in the early 1800s and the 1880s. Let's just say that Modern Art began in the 19th-century, and ran through a whole serie of "-isms" (Tonal-, Symbol-, Post-Impression- and Neo-Impression) up until the end of the 1970s. And who cares about the starting date? More important is how to recognize it. Typical for modern art is that artists felt free to trust their inner visions, express those visions in their work, use real life (social issues and images from modern life) as a source of subject matter and experiment and innovate as often as possible.
During the 19th century, many artists started to make art about people, places, or ideas that interested them, and of which they had direct experience. Challenging the notion that art must realistically depict the world, some artists experimented with the expressive use of colour, non-traditional materials, and new techniques and mediums. The Museum of Modern Art collects work made after 1880, when the atmosphere was ripe for avant-garde artists to take their work in new, unexpected, and 'modern' directions.
Expressionism
Extreme angles, flattened forms, garish colours, and distorted views are typical features of Expressionism, a movement in art that flourished between 1905 and 1920 before WW I. It stresses the expression of emotion and the inner vision of the artist rather than the exact representation of nature. Distorted lines and shapes and exaggerated colours are used for an emotional impact. In their quest for authenticity, Expressionists looked for inspiration beyond European art and culture to native folk traditions and tribal art. The Expressionists' goal was to express the world in emotions rather than how it looked on the surface and, by doing so, to give new life to art with authenticity and expressive force. In modern art you find the term expressionistic as well. For example in Abstract expressionism where the paintings are emotionally intense and spontaneously created by the artist. It is often synonymous with action or gesture paintings that have an anarchic and rebellious feel. There is tension and high drama in their composition.
Impressionism
The word gives it away; it is not the object or event that counts but the visual impression as caught at a certain time of day under a certain light.
Impressionist art is a style in which the artist captures the image of an object as someone would see it if they just caught a glimpse of it. They paint the pictures with a lot of color and most of their pictures are outdoor scenes. The paintings are very bright and vibrant. The artists like to capture their images without detail but with bold colours. It is characterised by thin brushstrokes and an emphasis on the expression of light. Impressionist artists often painted outdoors to capture sunlight and color of their subjects. In the 1870s, Impressionist paintings were considered radical because they did not paint according to the rules.
Realism
It is easy to think that this style is relating to the early famous painters in the Renaissance. But it refers to a development in mid-19th-century that aimed to represent the customs, ideas, and appearances of the time using scenes from everyday life. It is the attempt to portray exactly what you see. No artistic conventions, exotic or supernatural elements. It is in large part a matter of technique and training, and the avoidance of stylisation. The realism art movement in painting began in France in the 1850s. Realism concerned itself with how life was structured socially, economically, politically, and culturally in the mid-nineteenth century. This led to unflinching, sometimes 'ugly' portrayals of life's unpleasant moments and the use of dark, earthy colours.
Realism was the first explicitly anti-institutional, nonconformist art movement. In the 19th century 'Naturalism' could be seen as representing a breakaway sub-movement of Realism. Naturalism distinguishes itself from the movement Realism by its avoidance of politics and social issues.
Surrealism
A movement that stresses the weird, the fantastic, and the dreamworld of the subconscious. Surrealism is a modern painting style that combines various images together to give an astonishing, surprising effect. The images in these paintings are often illogical and have a dream-like quality about them. Artists painted unnerving, illogical scenes with photographic precision, created strange creatures from everyday objects and developed painting techniques that allowed the unconscious to express itself.
Pop Art
Pop Art is a modern art movement, started in the 1950s, which uses the imagery, styles, and themes of advertising, mass media, and popular culture. Pop Art revolved around mundane subjects like comic books, advertising, celebrities, and other objects found in the everyday. It was a return to realism and representation in art.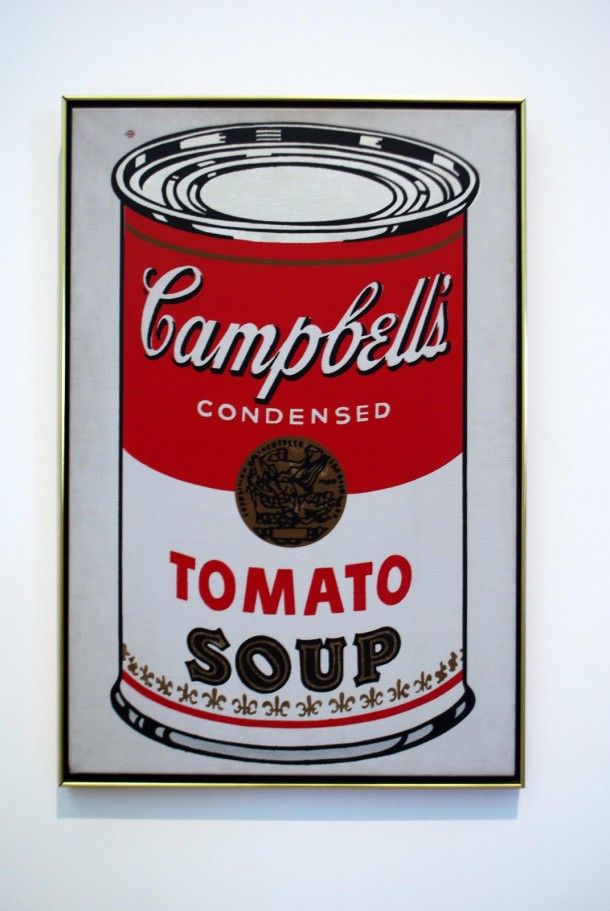 Inspiration and ideas for Pop Art paintings are drawn from the commercial and consumer aspects of everyday life, particularly in American culture.In developing its distinctive style, Pop Art built on both abstract art and commercial advertising styles, the way these reduced or simplified reality and perspective. Some pop artists also used commercial printing techniques to produce multiples.
Pop Art paintings don't show evidence of the application of paint, they don't have hidden symbolism (though the choice of object(s), may have some intended symbolism), and they don't use the traditional techniques of perspective to create an illusion of reality and location in the painting.

Share